Signature Latte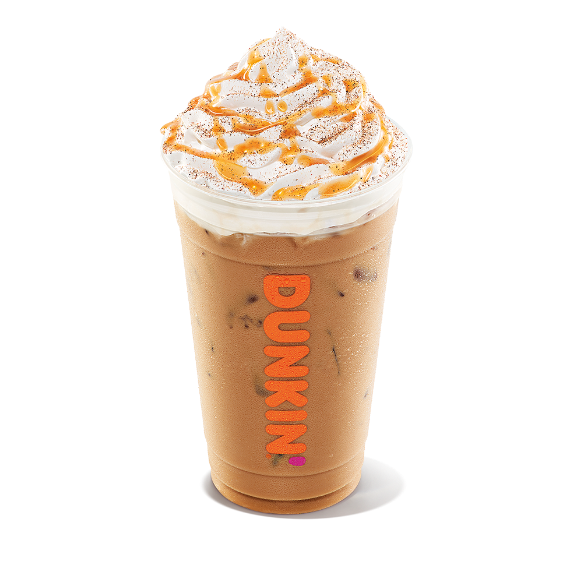 The Caramel Craze is listed as a signature latte.
The signature lattes as Dunkin', as opposed to just a latte, come with whip cream and extra toppings. This drink can come hot or cold, but because it is a latte, it cannot be blended into a frozen drink.
As mentioned under "Espresso Drinks", a latte is made up of milk, one shot of espresso, and any of the available flavors or no flavor at all. It is stronger that a coffee, but not as strong as a macchiato, and more espresso can always be added.
The Latte
The drink itself is a caramel latte. It starts off with the corresponding amount of caramel for the size, which can always be changed to your liking, and next comes the milk. The options for milk again are oat milk, almond milk, skim, and whole milk. If it is iced than the milk is added, if it is hot then the milk is steamed first. It is topped off with the shot if expresso and mixed!
The toppings
What makes with drink signature are the toppings, each one has different choices but for a Caramel Craze, the drink is served with…
Large swirl of whip cream
Caramel drizzle over the cream
Cinnamon sugar to finish it off